In celebration of Women's History Month, I sat down with Lydia Bashwiner, Esq., CWCP, NJWCP, from Otterstedt Insurance Agency Inc. Lydia is the treasurer of New Jersey PIAPAC, as well as the chair of the PIANJ Legislative and Regulatory Affairs Committee. We discussed her education, roots in New Jersey, and advice she would give to women who want to start a career in the insurance industry. We also talked about the importance of NJPIAPAC and what she would say to those who have not donated in the past.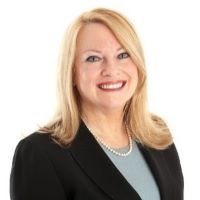 Q. What did you enjoy most about growing up in New Jersey and why have you decided to continue living in the state?
A. I grew up in New Jersey. I went to college and law school here. I think New Jersey has the best of everything: excellent schools, beaches, employment opportunities and the best pizza and bagels in the country!
Q. Why did you choose to pursue a law degree?
A. As a young girl, I developed an interest in government and politics. I was a member of student government in high school and volunteered on campaigns. My specific interest in the law was honed in college, when I took courses in Constitutional Law and Civil Liberties.
Q. What led you to work in insurance?
A. I have done so many things with my law degree—I was a lobbyist, I taught law, I wrote for legal publications, and I practiced law at an insurance defense litigation firm.
When Otterstedt was looking for someone with legal and claims experience, the move to insurance was a logical next step. Within six months, I obtained my New Jersey insurance producer license and a few years later, I obtained my designation as a Certified Workers' Compensation Professional.
Q. What would you say to a person who has never donated to the New Jersey PIAPAC?
A. I believe that independent insurance agents have much in common, and we need more players in the political game to make sure those common interests—both for us and for the clients we serve—are protected.
Q. What is one piece of advice you would give to women looking for a career in the insurance industry?
A. If you are looking for a career and not simply a job, find a woman you admire who is in the business and ask her to mentor you.
Get involved
If you want to get involved with PIANJ's legislative and advocacy work, there are many ways to engage with the association:
participate in PIANJ's District Office Visit Program by emailing resourcecenter@pia.org;
become a member of New Jersey PIAPAC; and
watch your PIA Northeast publications and PIA Northeast's social-media channels for important New Jersey updates, and share them with your followers.

Katherine "Kat" Slye-Hernandez, Ph.D.
Katherine "Kat" Slye-Hernandez received her Ph.D. in political science from the State University of Albany, Albany, N.Y., in May 2020. She also has her Master of Arts from SUNY Albany and a Bachelor of Arts degree in Political Science and History from Elmira College, Elmira, N.Y.